The Hottest Restaurants in Miami Right Now, March 2016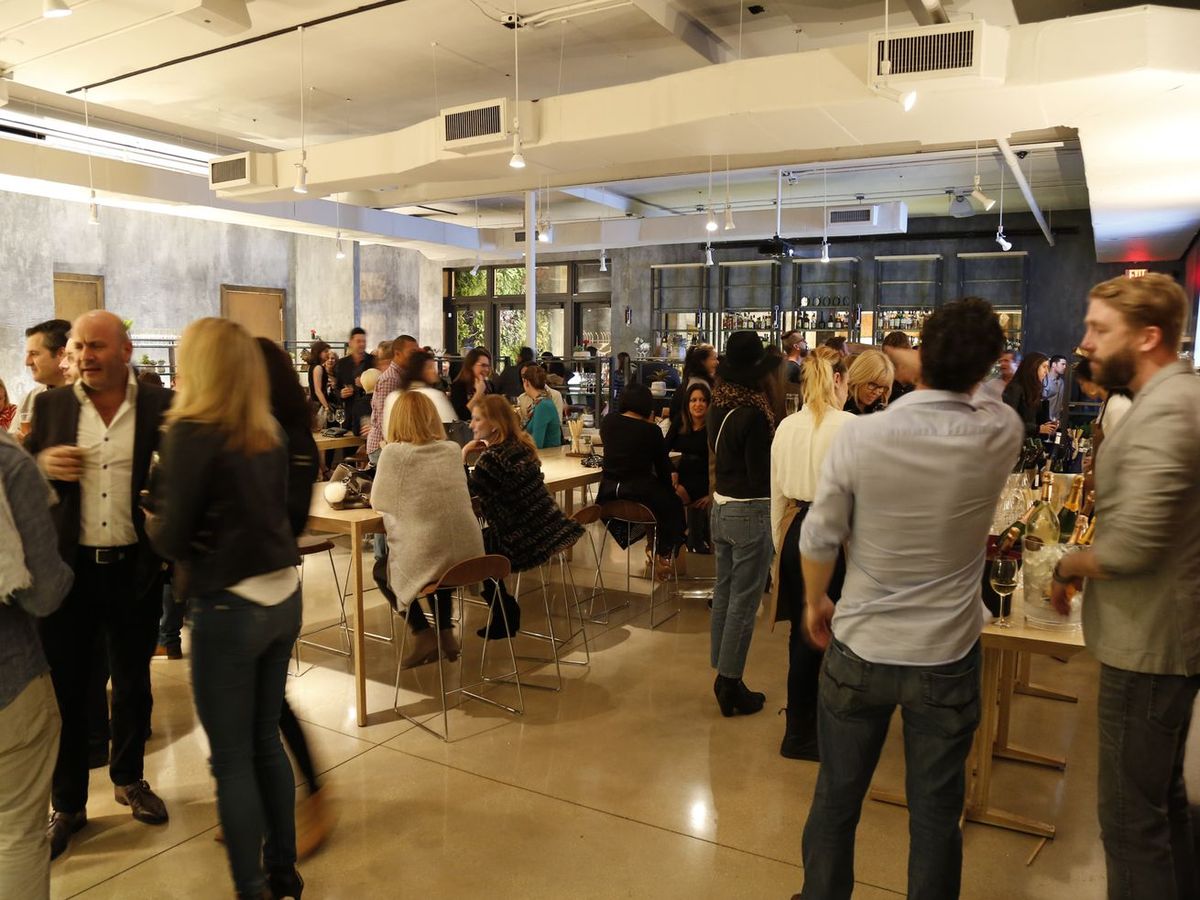 By Olee Fowler for Miami Eater
More often than not, tipsters, readers, friends and family of Eater have one question: Where should I eat right now? And while the Eater 38 is a crucial resource covering old standbys and neighborhood essentials across the city, it's not a chronicle of the 'it' places of the moment. Thus, we offer the Eater Heatmap, which will change continually to always highlight where the foodie crowds are flocking to at the moment.
The qualifications for the the map is the restaurant has been around for less than 6 months and is serving up some cuisine that has the city buzzing. The restaurants are listed in this map in alphabetical order. New to the list this month are KYU, Sushi Garage and
Don't see your favorite new place on the list? Shoot us a message on the tip line.
1

Ariete

Ariete has delivered Coconut Grove the neighborhood restaurant it so desperately needed. With the kitchen helmed by former Cypress Room sous chef Michael Beltran, it serves up elevated American cuisine — think grilled oysters topped with bone marrow butter and short rib — in a laid back, friendly environment that makes you want to sit down and stay awhile.
2

Beaker & Gray

This bar slash eatery features a "globally-inspired menu" by chef Brian Nasajon with dishes like shrimp and chorizo churros, grilled oxtail and risotto and an impressive beverage program spearheaded by Broken Shaker and Blackbird Ordinary alum, Ben Potts, served up at the 13-person marble bar complete with iPhone charging stations.
3

Cypress Tavern

The restaurant formerly known as Cypress Tavern, has reincarnated itself as Cypress Tavern. Significantly more laid back than its predecessor, its features "classic brasserie fare" like steak tartare, whole grilled fish and pork schnitzel, with the signature Michael Schwartz twist.
4

DIRT

Don't let the restaurant's peculiar name deter you. This health-driven, fast-casual eatery caters to whatever diet you may have whether it's vegan or paleo and everything in between with plenty of fresh juices, bowls, salads and even a steak and cheese wrap that will be sure to appease the meat lover in your life.
5

GK bistronomie

We know, we know, a Peruvian restaurant isn't exactly a groundbreaking concept in Miami. But GK Bistronomie has managed to set itself apart from the pack offering unique twists on ceviche and tiraditos — one is even made with Parmesan – along with plenty of creative cocktails to wash them down with.
6

Izzy's Fish & Oyster

This New England inspired eatery from Jamie DeRosa features many things that, well, one might expect from a northeastern seafood menu including a plethora of shucked-to-order oysters, lobster rolls and rosé, but conveniently located just blocks away from Miami Beach.
7

Komodo

When the guy behind mega-club LIV, David Grutman, teams up with the man behind such places as China Grill, Jeffrey Chodorow, you know you're going to have a buzz worthy restaurant on your hands. So is the case with Komodo, Brickell's new three-story Asian newcomer serving up plenty of duck, dim sum with a side of celeb sightings.
8

KYU

Asian eateries are a dime a dozen in this town lately, but KYU stands out from the pack. The brainchild of two former Zuma alums, it features Asian eats with a barbecue twist, like brisket lettuce wraps and duck "burnt ends," that perfectly reflects its hip Wynwood setting.