Best of Miami 2017 Preview: The Top Restaurants in Every Area of Miami-Dade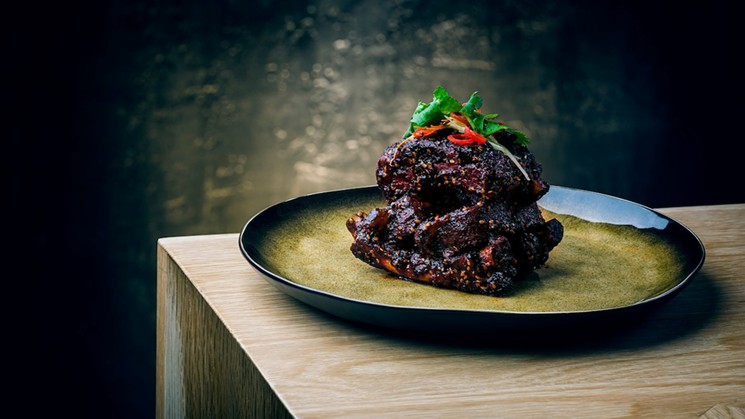 By Laine Doss for Miami New Times
Hey, Miami, the wait is almost over! This Thursday, New Times' 2017 Best of Miami issue will hit newsstands.
You'll find in this annual issue more than 300 picks for the Magic City's greatest restaurants, bars, clubs, people, and places, as well as the winners of our Readers' Poll, which garnered thousands of votes. The issue hits the web tomorrow, but in the meantime, we're sharing all the restaurants that won a Best of Miami award by area. So whether you're in Brickell or Kendall, here are the winners in Miami-Dade.
Best Restaurant in Wynwood
251 NW 25th St., Miami
786-577-0150
kyumiami.com
If you think all barbecue has to be ribs on a grill, allow Kyu to change your view. First off, you'll find no smiling piggies or drinks served in a mason jar. The sparse yet gorgeous industrial setting allows the food to be the center of the spotlight. The restaurant, a collaboration between Michael Lewis and Steven Haigh (both Zuma alumni), is a mashup of Japanese robata grilling methods and good old American techniques. That marriage translates into a Wagyu brisket ($40), prepared with Japanese sea salt and black pepper and smoked for 12 to 14 hours until it melts in your mouth. Kyu also offers an assortment of produce to round out your diet. One bite of the roasted cauliflower with goat cheese ($16) will make you wonder why you ever gave Mom a hard time about eating your vegetables.