Where can you find Florida's best restaurant? In Wynwood, Time magazine says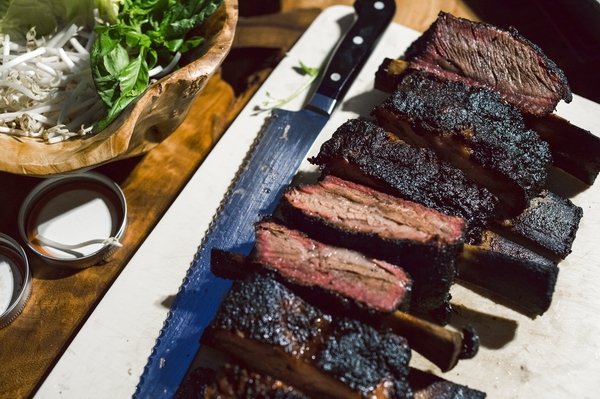 By Carlos Frías for Miami.com
Florida's best restaurant is in Wynwood.
Kyu, the upscale Asian barbecue restaurant in Miami's art-and-hipster district, was chosen the best in the state by Time magazine, which chose its favorite restaurant in each state. It's another hat tip to chef Michael Lewis' restaurant, which was named a James Beard Award semifinalist for best new restaurant in the country.
Last year, Kyu (pronounced "cue," as in the last syllable of barbecue) earned a 3 ½ star (Excellent) review by the Miami Herald. It was one of 27 nominees for the James Beard Award, which went to New York City's Le Coucou.
Time liked Lewis' diverse menu, which includes a wood-smoked wagyu beef brisket that bestselling grill-book author Steven Raichlen called the best he'd had in South Florida. Time writes that it looked at James Beard nominations, expert reviews and local recommendations, paying particular attention to fine-dining restaurants.
This slideshow requires JavaScript.
"Expect 'chilled and refreshing' dishes like a tuna tataki served with fermented chili and citrus, as well as 'smoked' offerings like a wagyu beef brisket served with black shichimi pepper," the publication wrote.